Corporate Philosophy
TOYO SHINYAKU aiming for HIGH-END QUALITY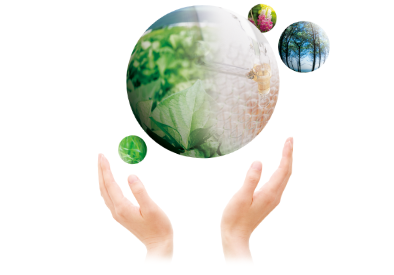 As an original design manufacturer (ODM) and original equipment manufacturer (OEM) company supporting the backbone of the health foods and cosmetics industry, our mission is to satisfy people's global-level expectations for health and beauty through product quality. By achieving HIGH-END QUALITY—the ultimate quality in every aspect of products, supports, and evidence— we make a constant contribution to enriching people's lifestyles.
MISSION
Mission of TOYO SHINYAKU
HIGH-END QUALITY
Through Health and Beauty, we provide ultimate quality to society.
VISION
Vision of TOYO SHINYAKU
To be the No. 1 ODEM company in the industry
As an ODEM (ODM&OEM) company, we cooperate with customers to bring our one-of-a-kind products into the market.
PROMISE
3 promises of TOYO SHINYAKU
1. To meet people's needs all over the world for health and beauty, we combine the potential of natural ingredients with science to create inventive products that bring comfort to the world.
---
2. We continue to devote ourselves to the pursuit of HIGH-END QUALITY in every aspect of our work in order to make value-adding suggestions to customers and to build a close partnership with them, sharing dreams, success and pleasures.
---
3. We proactively contribute to society through various business activities including a project on local economy revitalization, and strive to make the world a place where people can live more healthily and actively.