Corporate Philosophy
TOYO SHINYAKU aiming for HIGH-END VALUE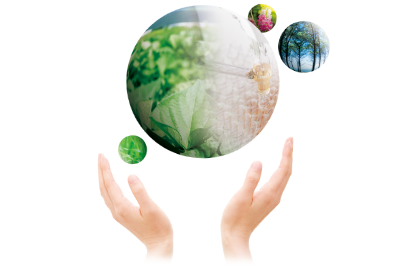 Our mission is to respond to the expectations of people around the world for "Health" and "Beauty" with a unique value as an ODEM (ODM&OEM) manufacturer supporting the manufacturing of health and beauty products. We satisfy the customers of ODEM, and at the same time we are seeking to be a company that is achieving HIGH-END VALUE—in every aspect of its products, support, and evidence, and to get support from customers and consumers.
MISSION
HIGH-END VALUE
To contribute to the "Health" & "Beauty" of the people of the world through our high-added value products.
VISION
To be the No. 1 ODEM company in the industry
To be the company that supports customers and consumers in the health & beauty field the most.
VALUES
1. Our top priorities are customer safety and compliance at all times and above all else.
---
2.We seek not only product quality, but also to improve all aspects of customer satisfaction.
---
3. We continue to provide added value that meets the needs of consumers by differentiation and uniqueness.
---
4. We strive to develop human resources and improve our employees' satisfaction, aiming to be a company where employees are happy and human resources are abundant.
---
5. We actively work on our contributions to society such as environmental considerations, sustainable business operations and regional economic revitalization.
---